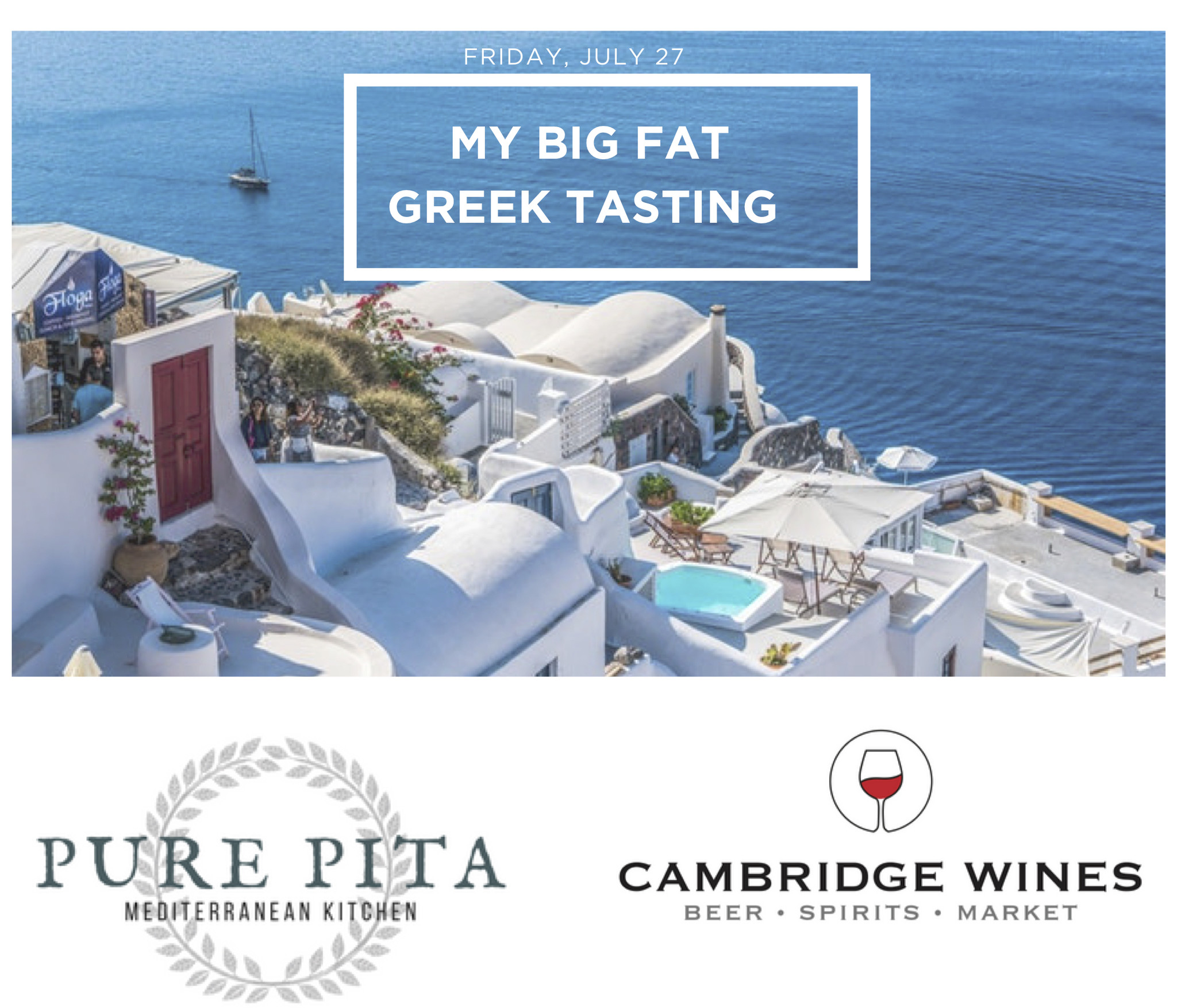 My Big Fat Greek Wine Tasting
Friday, July 27 | 7-9PM
Cambridge Wines | In-store Free
On Friday, July 27th we are excited to pour a few of the many indigenous varietals that the beautiful country of Greece has to offer in our very first "Big Fat Greek Wine Tasting!"
Where there is Greek wine, there must be Greek food! Joining in on the 'Big Fat' festivities will be Morristown's Pure Pita serving up some of their fresh, flavorful and healthy Mediterranean cuisine!

Banshee Bash
Friday, August 3 | 7-9
Cambridge Wines | In-store Free
On Friday, August 3rd from 7-9pm we will be pouring a flight of wines from one of our absolute favorite California producers - Banshee. Banshee represents everything we believe in as a brand and has been a big part of our growth here at Cambridge Wines from day one. Vintage after vintage, their wines continue to over-deliver and please our customers.