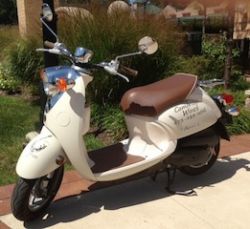 Are you going for dinner tonight in Morristown? If so, it's likely you will be dining at one of the many "BYOB" restaurants that have emerged in the New Jersey Restaurant scene. For your convenience, we've placed our wine list in each of the BYOB restaurants in the Morristown area. We encourage you to take a look at what Cambridge Wines has to offer and select a bottle; perhaps one to enhance your evening's dining experience. After you've made a selection, Cambridge Wines' "wine mobile" will deliver to you promptly.
But…. what if you don't want to wait for a bottle of wine to be delivered? (That's understandable). Why not stop into Cambridge Wines before your evening out and let our knowledgeable staff guide you in selecting the perfect bottle of wine.
Lastly, we offer a final option for those who are Internet savvy. You are able to browse our in-store inventory online at your leisure. Call and let us know where you will be having dinner and the bottle(s) you select will be waiting for you at the restaurant of your choice.
At Cambridge Wines, we are dedicated to excellent service. We hope that one of the options we have will suit your needs best. On that note, we are confident that Cambridge Wines will enhance your restaurant experience, whether it be tonight, next week, or moments to come!
Shop Now