There are few things better in life than a weekend at the Relano. Hmm, I'm guessing you've never heard of it? Well folks, the Relano is pretty much the hottest spot in East Hampton! Named lovingly after her favorite Miami hotel, the Relano is a beautiful and tranquil oasis my dear friend Renée calls home. Luckily for me, Renée doesn't quite mind being subject to my ADD and often OCD tendencies, so I pretty much have an open invitation to check-in and visit her abode at anytime! :)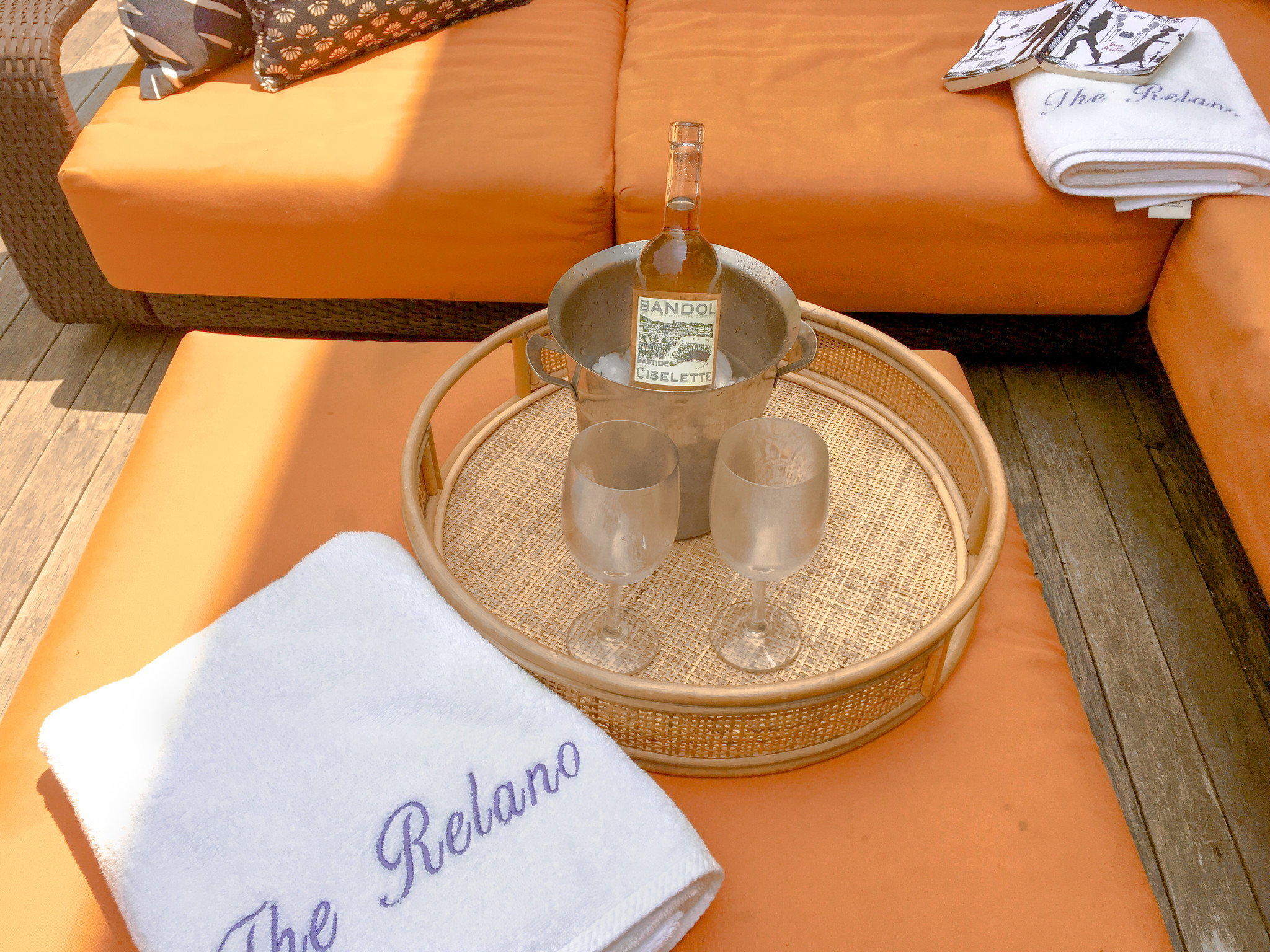 As I write this, I am freshly renewed, rested and recharged from my latest stay at the Relano. You see, Renée is quite the hostess. From the moment you walk in, she has a way of making you feel that her home is your home. Café del Mar  music plays throughout the house via Sonos as deliciously scented candles gently flicker in each room. Bowls of freshly cut watermelon sit on the kitchen island alongside glasses of perfectly made Aperol spritzes. Brightly colored rafts float along the crystal blue salt-water pool while fluffy towels and pillows decorate cozy chaise loungers. Umm, are you getting a clearer picture now??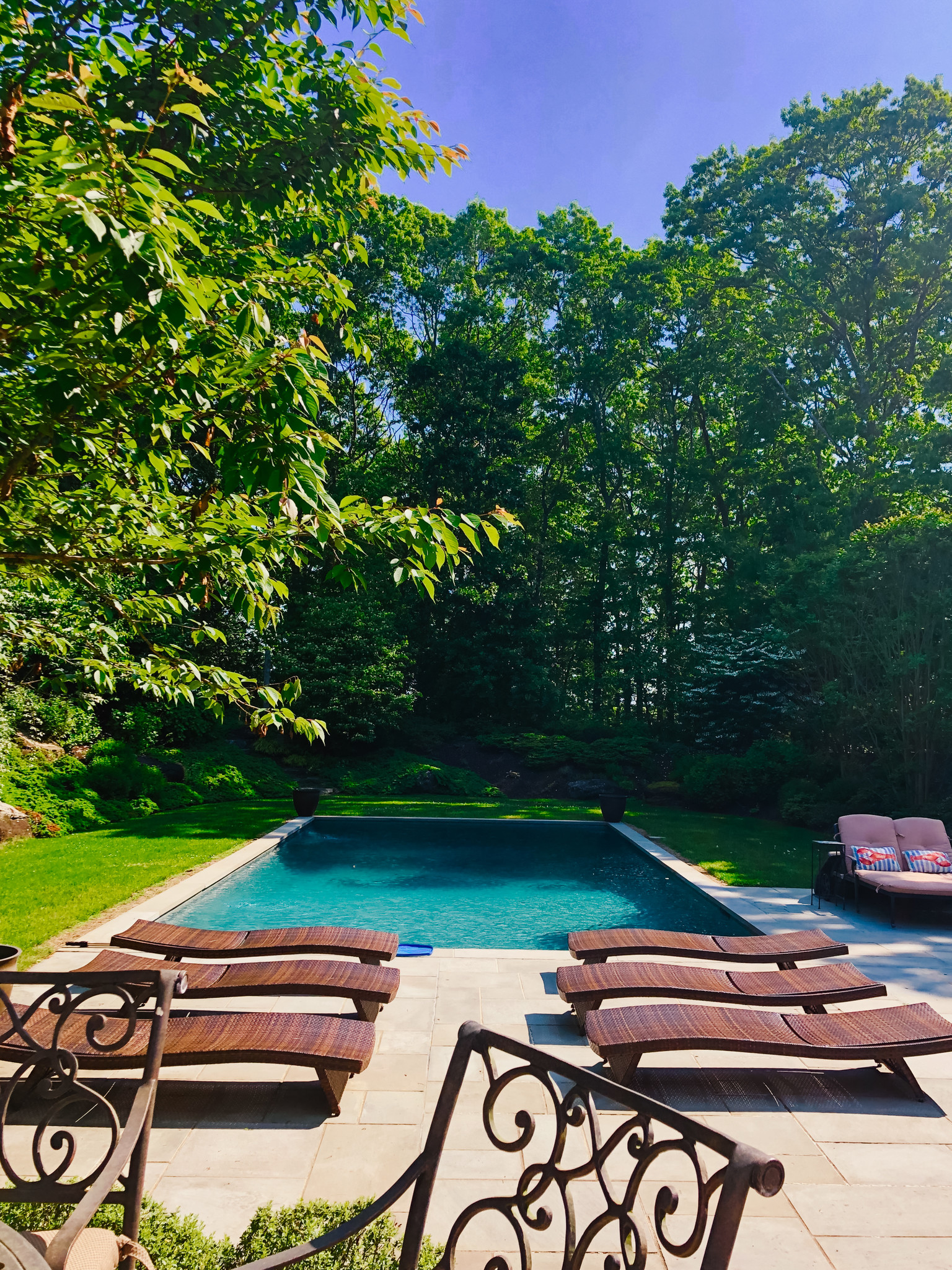 This particular weekend was spent as most of the others are: sleep in until about 9am (ok, ok, Renée 7am…. yours truly, more like 11!), grab a cup of freshly brewed coffee, hit the outdoor terrace to break a sweat on her rowing machine (fyi- I am addicted!!!), get suited up to begin the day's poolside eating and drinking festivities (did I mention Renée is a fabulous chef??!!!), jump in the jeep for an impromptu trip to the beach just as the crowds quiet down and the sun begins to settle in for the evening, race home for a quick outdoor shower then off we go to enjoy a low-key dinner at a local spot! (fyi- seated ALWAYS at the bar, NEVER at a table!) When we eventually return home, we like to pretend that we can't possibly consume another ounce of vino (after all, we are proper women ;)) but alas, a great red somehow gets uncorked! As we share that last glass (who am I kidding, the entire bottle) we gossip a bit, laugh a ton and maybe even shed a tear or two. My absolute favorite part of this all? Listening to Renée's genuine words of wisdom and hysterical one-liners I like to refer to as 'Renée-isms.' (fyi- I included her latest gems below for your reading pleasure!) Three days, two friends, no judgments, lots of wine, delicious food, and zero BS – not sure about you, but this is my idea of THE absolute perfect weekend! xx
ps- an incredible weekend like this clearly calls for equally incredible vino! Check out the essentials I grabbed at Cambridge wines below!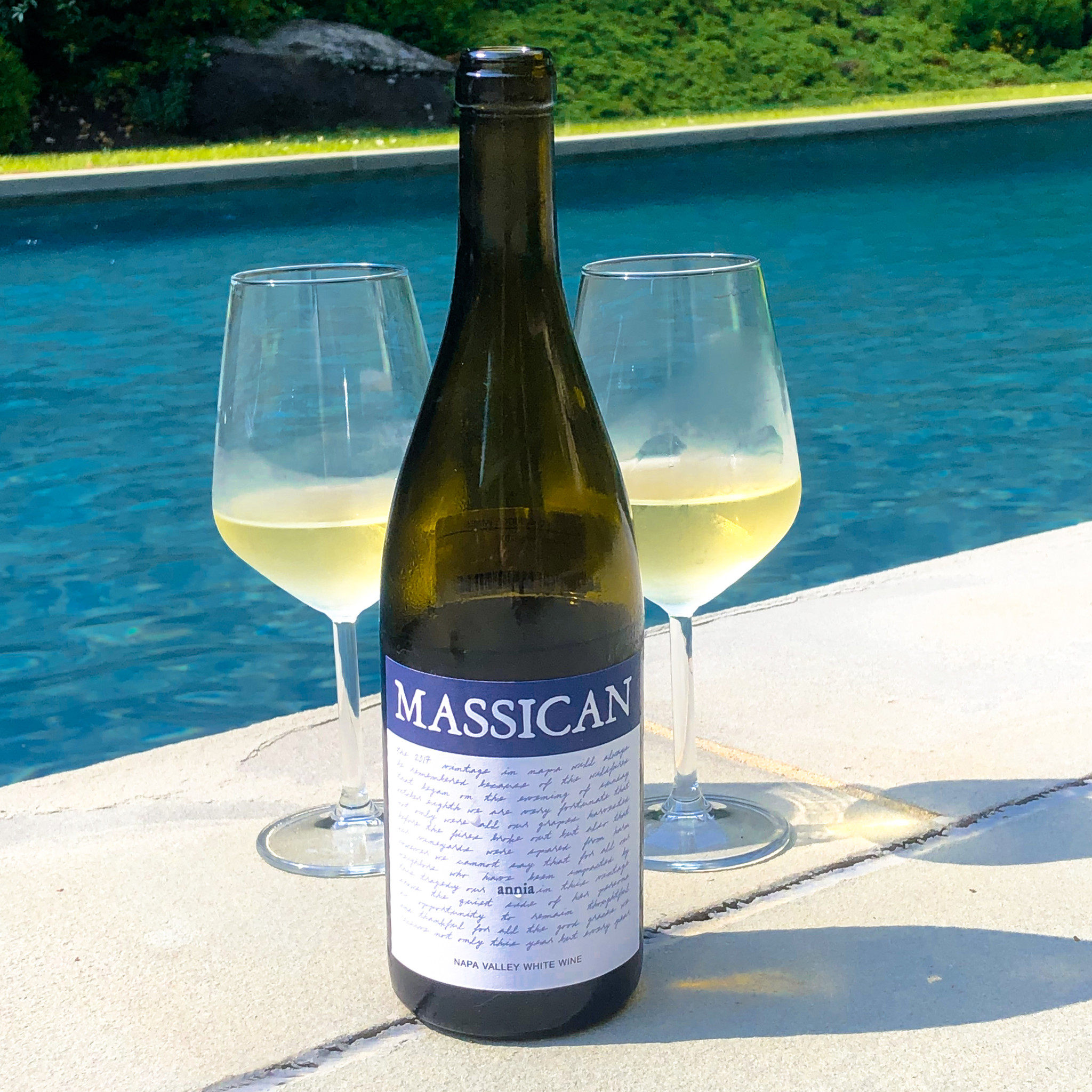 Renée-isms:
Drinking wine is a social sport.
Rafting is an activity involving a raft and a glass of wine.
Leaving the Hamptons on a Sunday is for amateurs.
Alcohol abuse: when you accidentally spill some of your wine
The De-Re: detox before you retox (aka exercising so you can be ready for proper drinking)
Skinny bitch popcorn (aka Skinny girl)
When you check into the Relano, leave all drama at the door.
Vino line-up:
Pere Mata Cava Rosé 'Cupada' Brut Nature Reserva 2017 -$22.99
The subtlest hint of pink meets the perfect touch of sparkle in this absolutely gorgeous cava. For those of you who love Champagne but do NOT love the corresponding prices, trust me- grab a bottle or a few. Bright and fresh, this Rosado is elegance at its finest.
Bastide de la Ciselette Rosé 2018 – $26.99
I'll keep this short and sweet. Made primarily with Mourvèdre (the remaining Grenache), this classic Bandol rosé is for true wine lovers. If it hasn't sold out by the time you're reading this, run to Cambridge ASAP!
Vinny -  $5.50
I don't know about you, but I simply can not get enough of canned wines right now! This newest release from acclaimed Sommelier and winemaker, Thomas Pastuszak, does not disappoint! Hailing from the Finger Lakes and packaged in these super sexy yellow cans, this Grüner/Riesling blend is bright, fresh with just the right amount of pop and sparkle to get the party properly started.  The perfect grab and go for the pool, beach, BYO restaurants, and my personal favorite - the movies! (shhh!!!)
Massican 'Annia' Napa Blend 2017 -  $31.99
Inspired by his love of Italian whites, this breathtaking beauty made by Dan Petroski is a blend of Ribolla Giallo, Friulano and a touch of Chardonnay.  People- I am obsessed. Renée literally flipped out when she tasted it. (please refer to the Massican wine plunge video!) 
Fulcrum Cabernet Sauvignon Napa Valley 2016 – $69.99
Okay, so no one has this wine outside of the Fulcrum tasting room!! Only 101 cases have been made and Cambridge was fortunate enough to be THE ONLY New Jersey retailer to get their hands on some! Made of up 88% Cabernet Sauvignon and 12% Petit Verdot, this Napa Valley gem bursts with dark luscious fruits, perfectly dried herbs, and just the right kiss of oak. Drink now with some decanting or cellar for a decade +!